Witches and Goblins and Ghosts Galore- But where's your Dog? He's out the Door!
Here's a few helpful tips to make Halloween a little safer for your four legged trick-o-treaters!
1. Lock up the candy.
Determined dogs dig, chew, claw and dynamite their way into the treat stash.
2. Scatter their own little Halloween goodies,
Stash a few pieces of kibble or treats hidden around the house for a trick and treat of their own. Let 'em hunt the fleet footed kibble for an exciting change of pace.
3. Teach 'em a Halloween trick for a treat.
The more tricks a dog knows the longer they live. (Not proven by anyone but it sounds nice)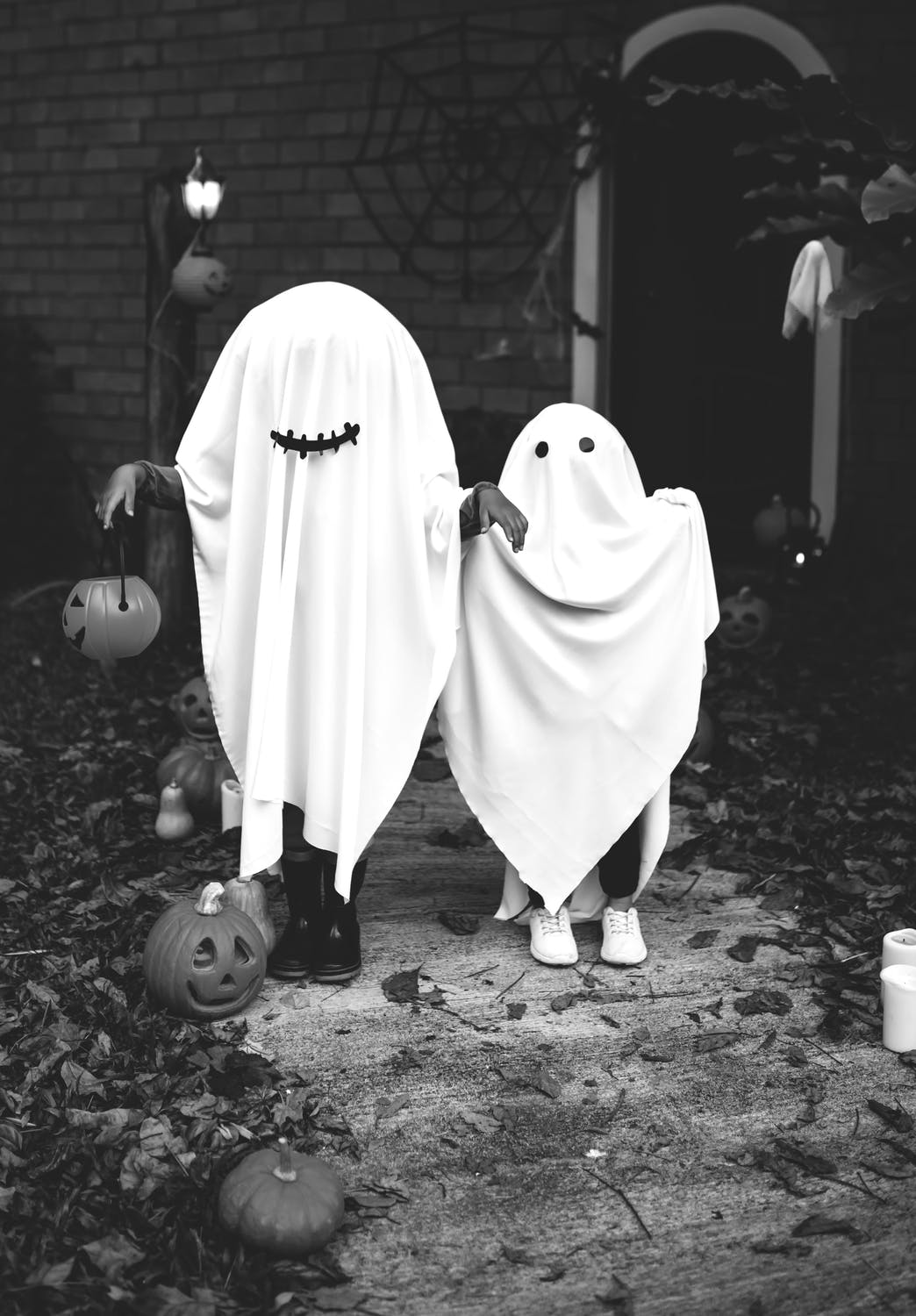 4. Don't expect your pooch to recognize anyone, even you, in your Halloween costume.
Odd looking people dressed as anything different can scare the wits out of dogs.
5. Why do doors exist?
To put the dog behind as you open and close the front door a zillion times that night.
Have a happy AND SAFE Halloween!